Foam remover of makeup
Created especially for those who prefer to cleanse your face with water.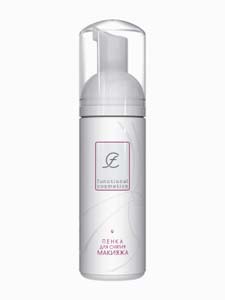 → Buy
Marking:
#401

Weight:
223gr.

Description:


An important factor to preserve freshness and youthful skin is to use high-quality cleansing cosmetics. These funds are used twice a day, every day throughout their lives. Therefore, cleansers Functional cosmetics is, above all, care for skin that satisfy different needs and ways of life: cleaning products that need to be washed off with water and do not require this.
Foam remover of makeup
Created especially for those who prefer to cleanse your face with water.
Soft foam gently removes makeup, pores, creates a feeling of freshness and comfort. Natural surfactant, based on the essential amino acids oats thoroughly cleanses without disturbing the natural hydro-lipid balance of the skin. Part of the mate extract stimulates microcirculation, stimulates cell respiration of skin, has antioxidant effects. Jojoba Oil enhances the protective function of the skin, prevents it from dehydration. Effectiveness of care provides Cremophor RH 40, carrying the transdermal transport of biologically active components in the deeper layers of skin.



How to use:
apply foam to your face, lightly massage, plenty of wash water.

Is the medicine:
No

Expiration date:
18 months

Ingredients:
demineralized water, disodium cocoamfodiatsetat, sodium lauroil oat amino acids, sodium cocoyl glutamate, glycerin, PEG-8 jojoba oil, Cremophor RH 40, euksil PE 9010, allantoin, extract of mate, Disodium EDTA, Citric Acid, Perfume.

Registration:
R SS 52345-2005

Certificate: