Gel-scrub for the shower
Created specifically for deep cleaning of the skin.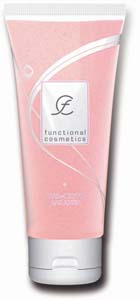 → Buy
Marking:
#402

Weight:
301gr.

Description:


Daily care of your body means, above all, correctly choose skin care products based on its needs. Skin cleansing is an essential part of maintaining beauty. Dead cells accumulate on the surface of the skin is no longer fully "breathe", it looks dull. Use of exfoliating 2-3 times a week helps remove dead skin cells and smoothing skin surface and stimulates cell renewal, promotes oxygen saturation of the skin and facilitates penetration of skin active agents.
Gel-scrub for the shower FC
Created specifically for deep cleaning of the skin. The combination of the abrasive action of silicon dioxide and nutritional properties of wheat proteins provide effective cleansing and toning. The smallest particles of spherical shape gently removes dead skin cells. Gel-scrub for the shower intensively refreshes and moisturizes the skin, gives a feeling of freshness and comfort. The skin was prepared for moisture - a necessary procedure to maintain the physiological balance in the tissues of the epidermis.



How to use:
Apply to skin and body massage soft movements, then rinse.

Is the medicine:
No

Expiration date:
18 months

Ingredients:
demineralized water, disodium kokoamfodiatsetat, sodium lauroil sarcosinates, alkyl glycosides, glyceryl oleate, cocamidopropyl, acrylic copolymer, glycerin, urea, kokotrimonium metasulfat, Cremophor RH 40, silicon dioxide, hydrolyzed wheat protein, Perfume, euksil to 727, Disodium EDTA, sodium hydroxide.

Registration:
R SS 52345-2005

Certificate: