Botox and contouring plastic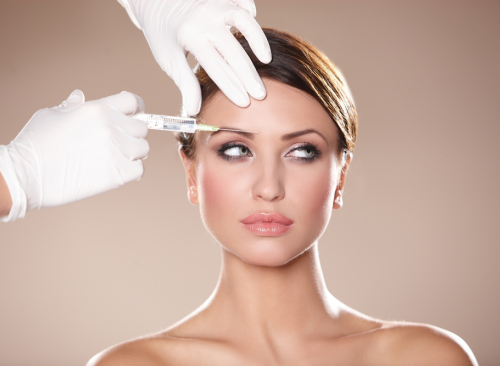 In the world of cosmetics, there are many words - peeling, biorevitalization, Botox, contouring plastics, hyaluronic acid, laser, etc., which are related to the rejuvenation of the skin. Very popular in our time become the procedure Botox and contouring plastics. Well let's look at what kind of procedure.

Botox

A drug that reduces the activity of the circular muscles of the eyes and forehead facial muscles - through the increased tone of which the outer corner of eye wrinkles, which is popularly known as "crow's feet." The formation of wrinkles in these areas largely depends on the severity of your facial expressions. And to enhance the effect of the peel (correction centers hyperpigmentation, roughness, large pores, uneven skin, smoothing wrinkles and a significant improvement in wrinkles) and biorevitalisation (procedure hydration, due to saturation of its hyaluronic acid) in the 1st week after peeling procedure, it makes sense to inject Botox, and as a result - to adjust the force of contraction of facial muscles in the face.

The maximum effect of smoothing the skin after injection of Botox can be obtained through in some cases, after 3 days, and usually from 14 days to 1 month. You can use this procedure to speed rejuvenation program, or an injection of Botox alone when you will need to smooth out wrinkles around the eyes and forehead.

Botox acts only on those wrinkles that are caused by movements of the facial muscles.

In order to change the skin surface otkorektirovat lower third person to fill the skin folds and wrinkles using contour plastic - injection of drugs based on hyaluronic acid gel.

Contouring plastics

Using this procedure for a session can alleviate the contours of nasolabial folds, and the result immediately look younger for a couple of years, to adjust the shape of the lips, making them more plump and fresh, to raise the corners of her mouth, so when they dropped face seems sad, tired and dissatisfied with the expression .

The effect is seen immediately after the procedure!

Best of all, this cosmetic procedure to complete a course of anti-aging treatments, because the smaller the effects on the skin, which causes heating of leather and a rush of blood, the longer the effect of this procedure.

You can perform a contouring plastics as rejuvenation during the program, and at any time, separately.

How much Botox and face contouring plastics. Prices for these services depend on quality and price of the drug, beautician training, place of service.

It should also be remembered that the contour plastikui Botox is best done after a course of deep rejuvenation.

And most importantly, prior to these procedures should consult a physician.
Comments