Proper nutrition - a pledge speedy recovery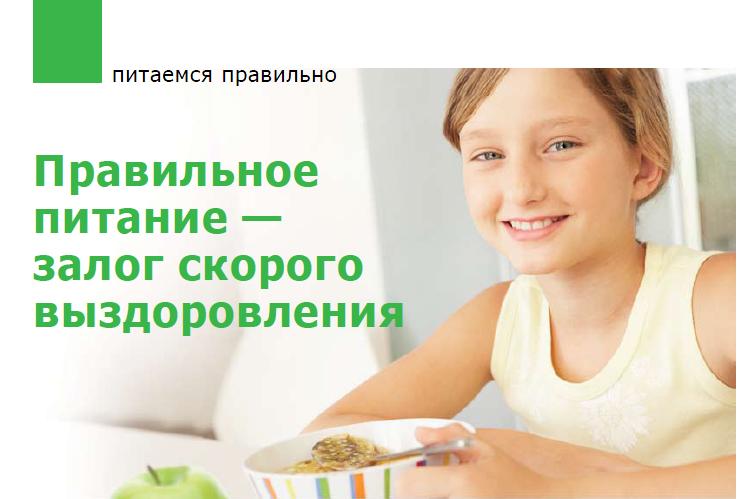 Marina Mescheriakova, MD Neurologist:

Over time, our structure cooperates with the Children's Hospital ¹ 8 of Volgograd. Each visit of the institution brings positive emotions, as can be seen continuing efforts of staff in an effort to create more comfortable conditions for the recovery of young patients. Spacious corridors, light house, friendly faces of doctors and nurses. Nice to know, and their involvement in this great work: that's more than a year into the diet of children in hospital are functional foods Artlife. On the state of health of the younger generation and the experience of using the products Artlife in the organization of medical supplies are talking to highly qualified specialist, responsible and wise man - the chief physician MUZ "Children's Clinical Hospital ¹ 8" Tonkonozhenko Alexei Vitalyevich.

- Alex V., which can be traced especially in children's health and what factors affect them?

- In the last decade, dramatically increases morbidity in children. Among children under age 14 reported high rates of growth in the number of diseases such as anemia, endocrine, and musculoskeletal system, allergic diseases, diseases of the circulatory system, neoplasms, diseases of the nervous system. Against this background, frightening increase in chronic diseases, the level of
disability, impaired formation of the reproductive system, increasing the number of maladjusted children, reduced
physical development. There is strong evidence of slowing previously found accelerated physical development of children
and adolescents, and even about their decelerations, that is slowing the processes of biological maturation. The number of healthy children, according to
Research is currently no more than 4-9%. These trends are associated with a complex of factors that adversely affect the growing organism. The most significant are the deterioration of the social status of most children, the deterioration of food quality, environmental factors, increase the severity of endemic goiter, drug aggression.

- How to your institution trying to influence the current difficult situation?

- Children who are treated at our institution, are highly skilled assistance at all stages of treatment
process: a qualitative diagnostic equipment, treatment with modern drugs, we do not even have a pharmacy as department equipped with all necessary. A special place is occupied by high-quality food that meets the requirements SanPiN. After all, to the treatment and subsequent recovery took place efficiently, it is essential to the diet of children attended the necessary vitamins and other important nutrients. Simplify the task of providing a full ration of functional food products can help.

- What qualities must have a functional food products?

- First, they must be safe, we are talking about children's health. Secondly, to provide support nutrient
according to age norms. And, thirdly, the product should cause the appetite and desire to ask the supplement.

- From January 2008 to the present time your little patients at high tea jelly drink from the company Artlife. Please tell us what prompted you to make that choice?

- Functional Foods Artlife balanced in composition and completely comply with our guidelines. The information provided and documents, compliance, given the seriousness and confidence in the reliability of the manufacturer, and since there was a problem on a variety of child menu, it was decided to take a test batch. After receiving positive feedback from the heads of departments, physicians and parents have decided to expand the range.
Today jelly Artlife company enjoyed success in all departments of our hospital. And each department has its own preferences: nephrology department (s. of. Brazhnik LM) uses jelly "Cranberry" and "Sea Buckthorn with Echinacea," cardiology (s. of. Shakhov, NV) and neurology (z.o . Bannova TA) - jelly "buckthorn", "Forest berry", "Aronia Black Currant", Gastroenterology (s. of. Vychik SV) - jelly "Oatmeal with extracts of plantain."
Alex Tonkonozhenko.

Another response to this hospital we have received from the head of the department, the highest category physician resuscitation Solnyshkin Tatyana:

- Tatyana, tell us about the experience of functional foods Artlife in your department.

- For several months, our little patients received the protein-vitamin cocktail Pinotel-balance as a balanced source of easily digestible protein. This product is in the correct proportions connects the proteins of plant and animal
origin, and contains a complex multi-vitamins, minerals, dietary fiber. Pinotel-balance obtained with four children
years, with weight deficit, worsening of chronic medical illness, secondary immunodeficiency, lung cancer, children from socially disadvantaged families. We used the traditional way of introducing the product and used it as a probe
power for heavy patients. Naturally, we note Artlife jelly. Due to its excellent taste, they became a favorite dish at lunch for our patients.

- Tatyana, as you can see the benefits of collaboration with the Company Artlife?

- My personal and professional interest in the company Artlife based on the following advantages: environmentally safe raw materials, high quality products, the domestic market with reasonable prices and flexible marketing plan. All of this gives
opportunity to effortlessly use the product itself and offer it to others. I'd add that special pleasure brings an interesting dialogue with the company's partners Artlife which, due to optimism, great experience, mindfulness
and benevolence, cheerfulness, and give assurance that we are doing the necessary thing, demand time.


Commented Partner Companies in the rank of Diamond Artlife Director, Head of Service Center in Volgograd Natalia Gerusova:

- At first glance it might seem that the formation of cooperation with the Children's Hospital was simple: a meeting, a contract
purchase. In fact, at the beginning and were wary, and moments of distrust and reluctance to change something. Fortunately, we
were able to overcome everything. This result was achieved through systematic work, responsibility and a strong desire
assist in all phases of interaction: from information to support timely delivery of product. Also, I want to
add that much depends on the head of the institution. The presence of such qualities as ability to analyze, make decisions, take responsibility - is the key to the success of any project.

Scientific consultant of the Company commented Artlife MD Natalia Shilov:

- Today could not be more important question of optimizing the sound nutrition of children in organized groups, and especially in
children's hospitals. In-hospital quality of nutrition dependent therapeutic efficacy
events and timing recovery. Company Artlife the first days of presence in the market is dedicated to promote and maintain health, prevent the development of diseases related to malnutrition. I believe that our Partners owns a huge role in promoting healthy eating and healthy lifestyles. We are very glad that the staff MUZ "Children's Clinical Hospital ¹ 8" Volgograd able evaluate the merits of food functionality of the Company Artlife. The undoubted success of the service center Artlife - Volgograd and its leader Natalia Valentinovna Gerusovoy, is that familiarity with the products of the employees Artlife MUZ "Children's Clinical Hospital ¹ 8" turned into a fruitful cooperation, of course, enhances the effectiveness of treatment, which increases the possibility of therapeutic interventions.
Comments