The system of training and activities Artlife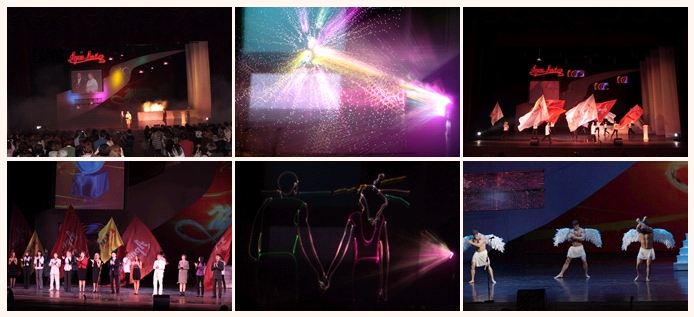 Company Artlife features an atmosphere of trust and openness. To learn more about our company and with the products that we produce, we invite all partners to make excursions to the factory Artlife in Tomsk. This allows to see for the main stages of the production cycle and the technical equipment of shops,
get to know products and production technology, to feel the uniqueness Artlife. An integral part of dating with the Company - tasting new products. After the tour
participants take an exam and get certified to a decent level of proficiency in technology, manufacturing and product Artlife. This work does not tolerate amateurism and success in MLM can be achieved only by becoming a true professional of his craft. And it needs to acquire knowledge. The company offers Artlife Partners unified system of education. The system includes a cascade of training events organized by the Network Partner and Company: Home School, the School Director, School of Physicians, the School of speakers - it allows partners to develop the skills necessary to achieve the most ambitious goals.

Begining School
Artlife Company provides you with employment - you are an independent distributor ceases. The company makes three-dimensional representation of the new partners on the scheme of the Company, can learn much-needed tools at the beginning. Education in schools starting in the regional structures are available Artlife company and conducted successful, well-trained leaders. Educational activities are conducted for the Partners of the Company on the basis of rest "Artlife-Zaimka." Super comfortable complex located in the pristine corner of the Siberian taiga - a place where dreams come fondest dreams. All year round the door "Zaimka" open to partners. The facility's infrastructure can effectively work and play. The hotel - comfortable rooms, restaurant and bar, sauna, billiards, tennis, air hockey, ATVs and more.

School Director
New knowledge and the secrets held for sponsors. New Horizons provides such training to those who are looking for specific solutions to deal with its own structure. This knowledge can also be found on the regional business seminars and marathons.

School Physicians
Basic knowledge necessary for successful sales, are partners in the School of Physicians. Information about the features and competitive advantages of products Artlife, experience exchange, art sales - all this gives to the School of Physicians Zaimka.

School SPEAKERS
Allows you to master this essential tool for the hitter, as the art of speech. Knowledge of experienced trainers and the participants own experiences create a unique presentation style and help you find your way to each partner, who had come to New settlement. Education, taking place in New settlement, it is more than a training seminar or round table. This immersion in nature, communication, experience and emotions of supporters. Coming to study in New settlement, partners receive knowledge, strength and confidence in its success. Education in the company Artlife does not always take the usual form of seminars and trainings. Amazing holidays, travel, marathons - all filled with the idea of ​​self-improvement and excellence in business. In addition Affiliate and Company Artlife spend a number of other important and necessary for the development of business and union activities, such as medical conferences with physicians and medical research institutions, business forums, uniting teams of several partnerships Cities Gold Academy - an annual event for foreign partners the rank of Gold Director and above.

Festival of Success
The most striking and significant corporate event of the year, which can visit any Affiliate of the Company, regardless of his rank and status. Festival - a momentous event,
which brings together like-minded friends and partners Artlife all cities and countries to participate in the Festival Success - an excellent opportunity to gain new knowledge and recharge
positive energy for the whole year.

Festival - is:
the highest level of professional development, which deserves every one of you!
Communication with interesting successful people!
The most powerful positive emotions!
Leisure and learning from the legends MLM business!
Special Recognition Company and Partners!

Artlife - is of tremendous development, continuous improvement and rapid growth! It is a powerful network of partners, effectively operating in Russia, CIS and far abroad! All those who cooperate with the company Artlife receive health, independence and material well-being! Our partners have learned the art of life, become successful and prosperous. We are pleased that now these opportunities are open to you!
Comments