Main

:

News
New Year's booklet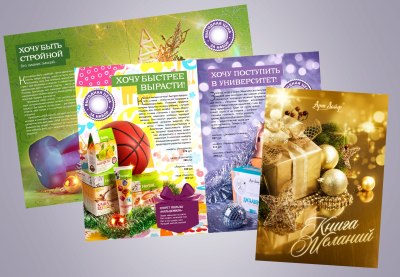 Book New Book Booklet desires Artlife in storage service!

New Year's Eve - a great opportunity to increase sales! This book wants to help you easily find a new buyer, acting politely, without a hint of health problems.

New Year's booklet The Book of desires - is:
• gift baskets at a discount of 20% (+ cosmetics products Functional
food + supplements);
• Answer the question "what to give?" Parents, children, girlfriend, successful men, drivers, "for two", etc.;
• succinct description of the products;
• new Artlife;
• an exclusive photo shoot with New Year's gift sets accessories;
• The original design and the festive mood!

Successful sales!
Read also:
Comments